YOU CAN HAVE YOUR DREAM DOG!
We can help you get that well-mannered, fun and good dog that you have always wanted!
We've been working with dogs since 1979 and know how to handle all kinds of dogs. Whether it's for correcting behavior issues, training for success, or just getting them to relax and have fun–the Good Dog Paws family is always happy to help!
When you bring your dog for training they can enjoy running around with friends! With 32 acres of multiple fenced yards, we have plenty of room for your dog to run and play with a group or to just relax and have some quiet time. Check them out for yourself!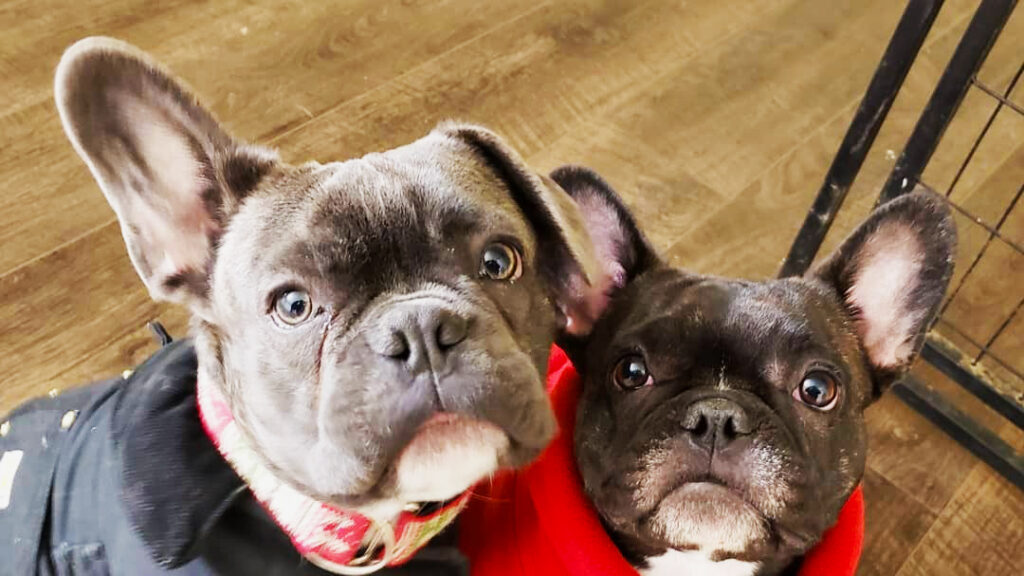 When getting a new puppy, we often imagine cute snuggles and adorable playtime shenanigans.
But as precious as they are, our new puppies also gnaw at our arms and paw at our legs. Having puppies in the house also means cleaning up after them–poop and all–and waking up to constant howling and crying at night.
We can help resolve these unwanted behaviors and get you the puppy of your dreams. We'll work with you and ease the transition from them being surrounded by their littermates to housebreaking them so you can live with your puppy peacefully.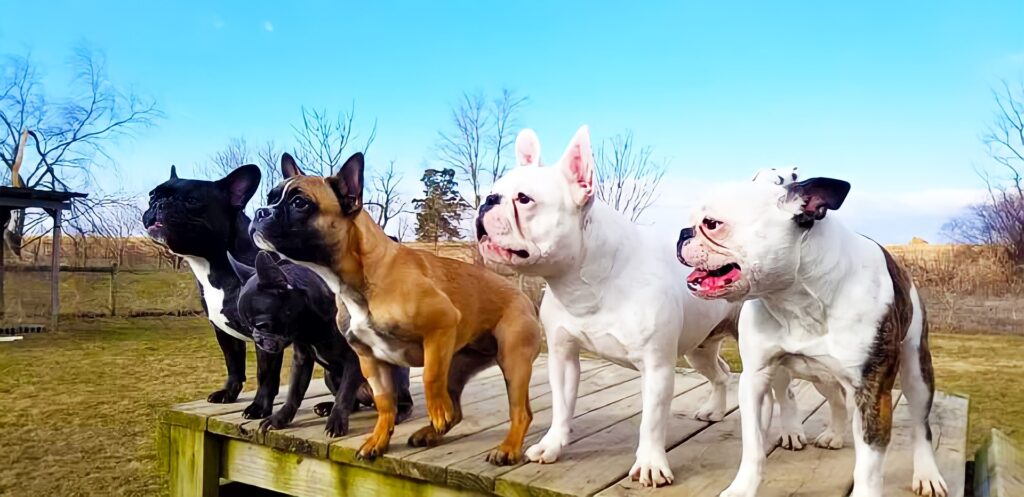 Every moment is a training moment with your pup or dog. Make sure they learn the right type of behavior–even while you're away at work! We provide plenty of fun activities and enrichment classes for your dog so they won't get up to mischief when they're bored.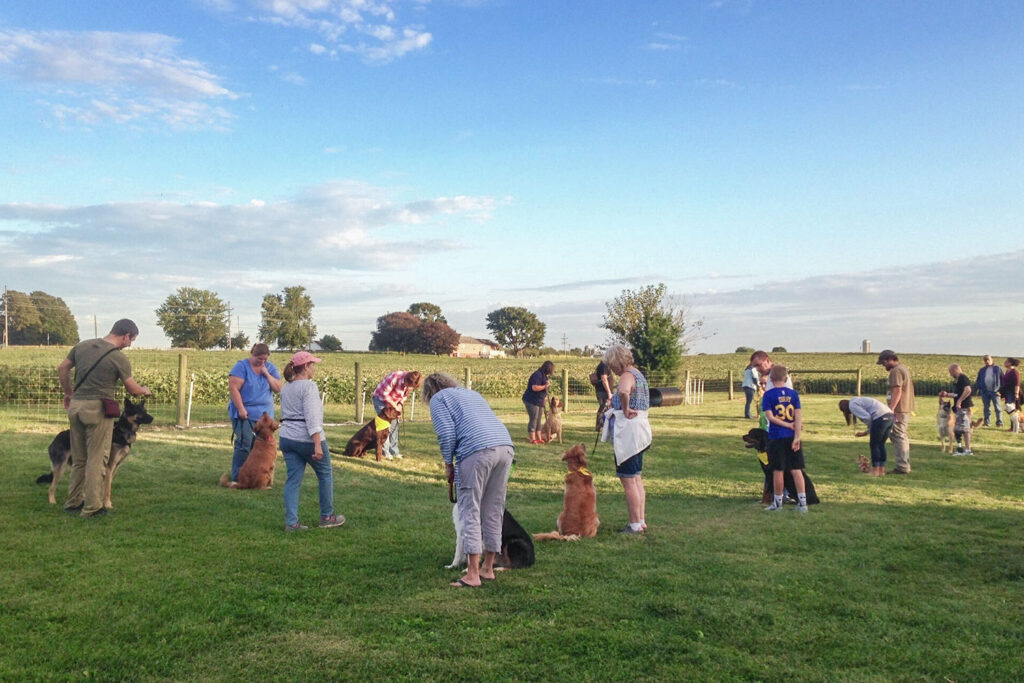 Good Dog Paws proudly offers group classes to help dog owners grow alongside their dogs and others in similar situations. Fur parents will be able to interact with each other along with their precious pups. It's a convenient way to build strong bonds and an excellent starting point for any new dog owner!
Our Group Classes are perfect for fur parents and dogs at any level from Beginner to Advanced! They can help your dog socialize with others and get used to an environment with a lot of distractions. This will help them learn good manners and to obey commands that will be applicable in real-world settings!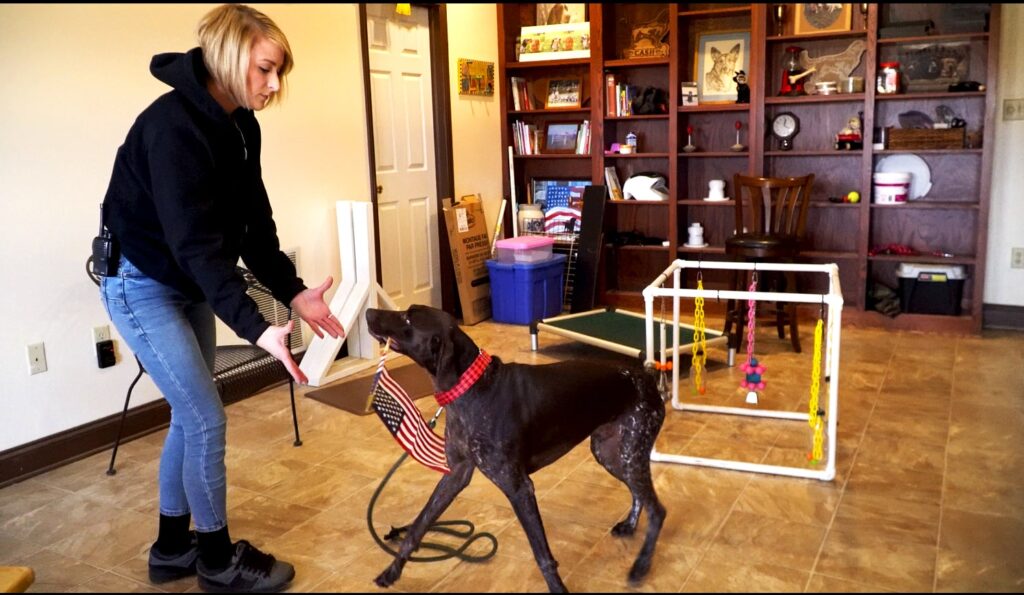 Not enough time to go to a training class? No problem! Our goal is to help you resolve any unwanted behaviors and to help your dog reach their full potential. We'll work with you and your dog at the same level and find the tools and techniques that best suit your needs.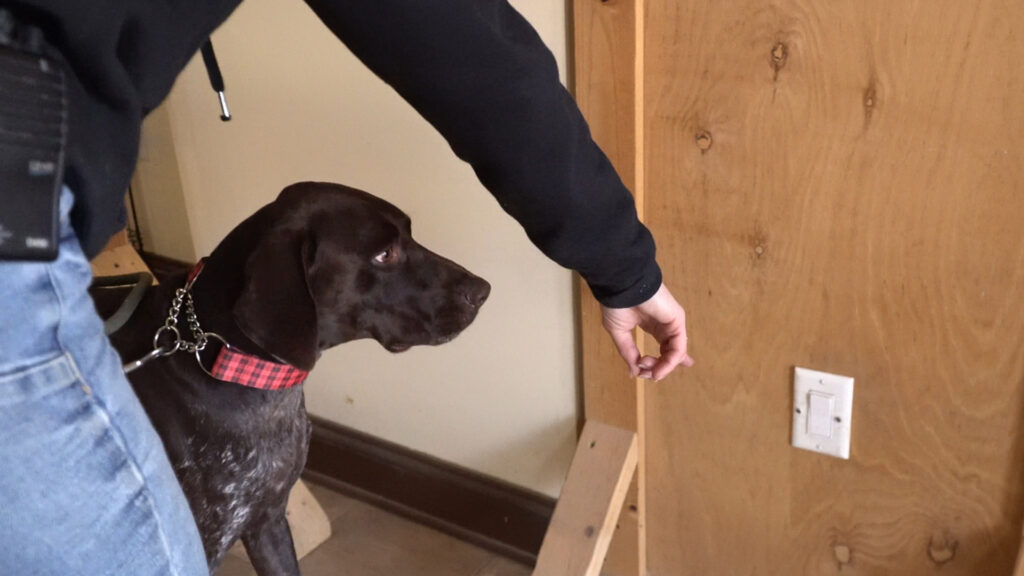 Dogs can be the greatest companions you could ever ask for and this is doubly true for anyone with disabilities. Service dogs are lifesavers that can help people with debilitating health conditions cope despite their disadvantages.
Helen is the founder and owner of Good Dog Paws. Having trained dogs since she was 12, she's been working with dogs for well over 20 years. Starting from a family-owned kennel in 1979 to the robust boarding, doggie daycare, and training facility that Good Dog Paws is now.
She's an accomplished trainer, regularly training with the Franklin County Office of Veteran Affairs and working with Paws With A Cause as a field representative. Her expertise in dog training is second to none, supported by her regular appearance in dog shows, agility competitions, and obedience rings. Under her guidance and leadership, everyone in Good Dog Paws leads dog owners strong and steady through their programs.
Kami is an incredibly experienced dog trainer, having worked with animals her entire life. Her years as a pharmacy technician have lent her great insight that's useful for dog training. Having started from managing a genetically unstable puppy's behavior, she's a quick study when it comes to dog behavior and breed characteristics.
Her understanding of dogs as well as over 6 years as an excellent dog trainer has her training service dogs with ease and helping any concerns any owner or handler may have for any kind of dog! Free Consultation Request